We deliver comprehensive solutions for energy plants.
The use of renewable sources of energy is a highly contemporary issue and a necessity considering the climate and energy challenges that we are facing. The continuous growth of energy demand requires new approaches for us to be able to achieve the sustainability targets that are needed to ensure the future of our planet.
Our goal is to turn our high-technology expertise into developing ever-cleaner energy production techniques. Our strong competence in electrification and automation is made for building a greener future.
We supply solutions to a wide range of renewable energy plants. We have already delivered numerous solar power systems to customers around Finland. Our references also include several complex biogas and hydropower plants.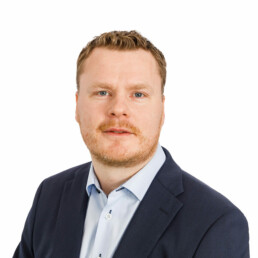 Teemu Ruotsalainen
Sales Manager
+358 (0) 44 548 3946