Electrical Charging Solutions
We supply electric vehicle charging solutions for a wide variety of applications, ranging from individual charging stations to large charging parks. We make AC charging units for all kinds of needs with power outputs up to 2 x 22 kW.
We are one of the few suppliers in Finland that can build an entire charging park from start to finish. We design our own products and deliver them flexibly and professionally.
Basic charging solutions
Our basic charging solutions lend themselves well to applications that do not need to be remotely controllable. Our charging solutions come with type-B residual-current devices and energy metering. Our products are ideal for a wide variety of customers from homeowners and housing associations to car park management companies and workplaces.
Smart charging solutions
Our smart charging solutions feature technology that enables remote control, customer identification, and integration with payment systems. With smart technology, a single charging station can take care of both charging and heating. Our sophisticated technology and user-friendly installation process make parking easier to manage in residential parking areas, multi-storey car parks, shopping centers, and business parks alike.
eParking – a comprehensive remote-controllable parking management system
eParking is a comprehensive remote-controllable parking management concept consisting of a range of components that can be mixed and matched to build a tailored solution to any parking environment. All our charging products are compatible with eParking. With eParking, a single customer interface can be used to manage visitor parking, short-term parking, business parking, and customer parking in the same car park. Additional services, such as billing and payment management, queueing, security, traffic control, and remote management, can be included according to the customer's wishes.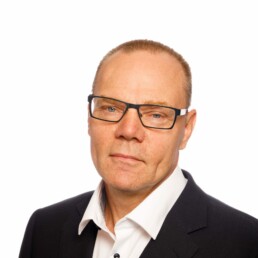 Rami Kivistö
Sales Manager
+358 (0) 40 358 1091